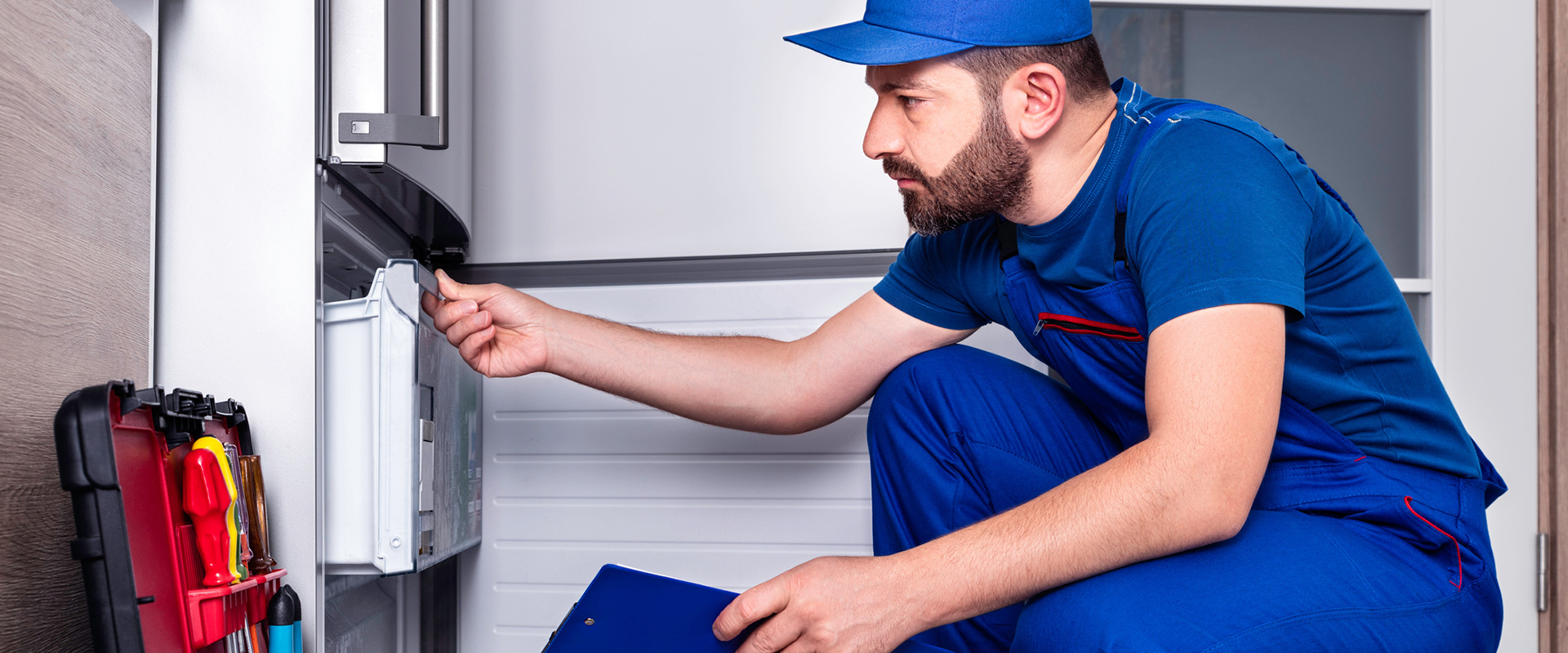 In the modern world, household appliances have become essential companions in our daily lives, streamlining our routines and enhancing efficiency. From washers and dryers to refrigerators, microwaves, stoves, ovens, and dishwashers, these appliances form the backbone of our homes. However, like any other machinery, appliances are prone to wear and tear, leading to malfunctions that can disrupt our daily activities. We will delve into appliance repair services in addition, highlighting the significance of hiring professional technicians and showcasing how Northstar Appliance Repair can be your ultimate solution for all appliance-related challenges. Northstar Appliance Repair offers services in Port St Lucie, Stuart, Jupiter, Palm Beach Gardens, North Palm Beach, West Palm Beach, Lake Worth, Delray, Boca Raton, and everything in between.
Why Opt for Professional Technicians for Appliance Repair
Expertise:
Professional technicians are armed with extensive knowledge and specialized training, enabling them to diagnose and address various appliance issues.
Safety:
Household appliances contain intricate electrical and mechanical components. Also, skilled technicians follow strict safety protocols, ensuring that repairs are conducted securely and hazard-free.
Accurate Diagnosis:
Professionals can accurately pinpoint the root cause of the problem, preventing unnecessary replacements or repairs that could exacerbate the issue.
Cost-Effectiveness:
Venturing into DIY repairs without the requisite knowledge can lead to further damage. Hiring professionals helps circumvent costly mistakes and ensures efficient solutions.
Time Efficiency:
Experienced technicians possess the skill to swiftly identify issues and implement effective solutions, minimizing the downtime caused by malfunctioning appliances.
Warranty Coverage:
In addition, repairs carried out by professional technicians often come with warranties, ensuring that your appliance is protected for the future.
Insight into Appliance Repair Services
Refrigerator Repair
First off, a malfunctioning refrigerator can result in spoiled food and tremendous inconvenience. Common issues encompass water leaks, temperature fluctuations, and malfunctioning ice makers. Northstar Appliance Repair specializes in rapid and dependable refrigerator and ice maker repair, safeguarding the freshness of your perishables.
Oven Repair
Second, an inoperative oven can disrupt your culinary routine and leave you in a lurch. Whether your oven fails to heat up, displays temperature inconsistencies, or emits sparks and smoke, professional oven repair is imperative to ensure safe and hassle-free cooking experiences.
Cooktop Repair
Third, a dysfunctional cooktop can throw a wrench into your cooking endeavors. Be it non-functioning burners or inaccurate temperature readings; proficient technicians possess the prowess to diagnose and mend these issues efficiently.
Washer Repair
Washing machines are time-saving marvels, but when they malfunction, laundry woes accumulate. Whether your washer is refusing to spin properly, emitting unusual noises, or causing unpleasant odors, skilled technicians can restore its functionality, making laundry day hassle-free.
Dishwasher Repair
A malfunctioning dishwasher can turn dishwashing into a dreaded chore. Professional technicians can swiftly address problems like water leaks, drainage issues, and unusual noises, saving you precious time and effort.
Dryer Repair
A malfunctioning dryer can throw your laundry routine into chaos. Whether your dryer isn't spinning, heating, or shutting off correctly, experienced technicians possess the insight to diagnose and rectify these issues, ensuring your clothes are properly dried and ready to wear.
Give Northstar A Call Today 561-856-2776
Appliance repair services emerge as a lifeline when our essential household devices encounter glitches. Opting for professional repair technicians guarantees precise diagnosis, secure repairs, and efficient solutions that restore your appliances to optimal functionality. Northstar Appliance Repair stands poised to assist with many repair needs, encompassing refrigerators, ovens, cooktops, washers, dryers, and dishwashers. Don't allow appliance malfunctions to disrupt your daily rhythm—rely on the expertise of professionals to get your appliances back on track. Armed with knowledge, experience, and a commitment to top-tier service, professional technicians ensure that the convenience of your appliances remains unimpeded. Trust them to be your partners in preserving the efficiency and comfort of your home. Call Northstar Appliance Repair Today! 561-856-2776
Servicing:
Port St. Lucie | Stuart | Jupiter | Palm Beach Gardens | North Palm Beach | West Palm Beach| Lake Worth | Delray | Boca Raton and everything in between.
TESTIMONIAL
Our Happy Clients
Don't take our word for it, check out what our customer have to say.
I always call Northstar whenever I am experiencing appliance issues. They always have good service!
I know when I call Northstar I can expect wonderful service at affordable prices.
Northstar Appliance Repair came out to my home in Jupiter. They fixed my dishwasher on the spot at a affordable price.
I use Northstar to repair appliance at my rental properties and they always provide amazing service. I recommend them.