Northstar Appliance Repair
Northstar Appliance Repair strives to exceed our client's expectations and deliver outstanding repair services for all your appliances.

Here's why you should choose us for all your appliance repair needs:

Free Service Call with Repair: We believe in transparency and fairness. When you choose us for appliance repair, the service call is on us when we perform the repair.

Written Quotes: Our quotes are provided in writing, ensuring clarity and no surprises in the final bill.

Licensed and Insured: Northstar Appliance Repair is a licensed and insured company, giving you peace of mind and confidence in our services.

Experienced Technician: Our head technician boasts over 30 years of experience, including expertise in high-end brands, making us well-equipped to handle any appliance issue.

Excellent Communication: We prioritize communication with our customers. We always answer the phone promptly and follow up to ensure your satisfaction.
Northstar Appliance Repair
We Provide One Of The Best
Appliance Repair Services
Services We Offer
Dishwasher Repair: From door issues to drainage problems, we can quickly repair your dishwasher so you don't have to hand-wash your dishes.

Washing Machine Repair: Don't let dirty clothes pile up. Our experts can fix various washing machine problems, including drainage issues and strange noises.

Dryer Repair: Our technicians can return it to efficient performance if your dryer won't turn on or dry clothes properly.

Freezer Repair: A broken freezer can lead to melted ice cream. Call us for service to get your freezer running smoothly again.

Stove Repair: Cooking on a malfunctioning stove can be frustrating. We can repair various stove problems, including burner issues and door locking.
Appliance Brands We Work On
Our skilled technician has extensive experience working on all types of brands, including high-end appliances. Some of the brands we service include Admirl, Amana, Avanti, Bosch, Electrolux, Frigidaire, GE, Kenmore, Kitchenaid, LG, Maytag, Samsung, Sub-Zero, Viking, Whirlpool, and many more.

When you need reliable and professional appliance repair services, look no further than Northstar Appliance Repair. Our team provides top-quality repairs and excellent customer service, quickly returning your appliances to optimal performance. Call us today for all your appliance repair needs!
30+ Years Worth of Combined Experience
WE MAKE PROJECTS
Explore Recent Projects
Don't let your appliance get you down, call today!
Call us Today! 561-856-2776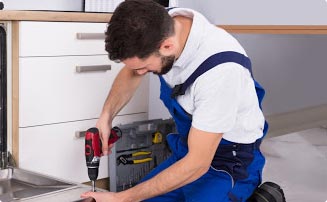 FROM OUR BLOG
Here's What's Happening